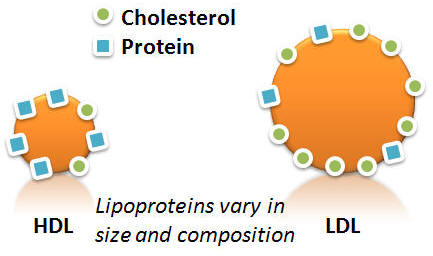 What are Lipoproteins?
Lipoproteins are roughly spherical particles with a lipid core composed mainly of triglycerides, cholesterol ester, and a surface layer containing phospholipid, cholesterol, and protein [11].
When lipids (cholesterol, triglycerides) are absorbed by intestinal cells after a meal, they travel in the bloodstream as constituents of lipoproteins due to their poor solubility in the bloodstream; their hydrophilic components are made soluble by attachment to proteins and phospholipids.
Lipoproteins travel throughout the blood, delivering attached lipids to all the parts of the body.