What is Hepatitis B?
Hepatitis B is a form of hepatitis derived from a DNA virus that causes liver infections in humans and animals.
Hepatitis B virus belongs to a family of viruses called hepadnaviridae (hepa = liver, dna = deoxyribonucleotide, viridae = virus).
All known hepadnaviridae are hepatotropic (affecting liver cells) and contain double-stranded DNA genome.
When a person is first infected with the hepatitis B virus, it is called an acute infection. Most adults will recover and become immune to the virus without any problems. If the virus remains in the blood for six months, then the person is diagnosed as having a chronic infection (1). This suggests that the person's immune system could not effectively rid the body of the virus.
Today, hepatitis B remains a major global concern (see below).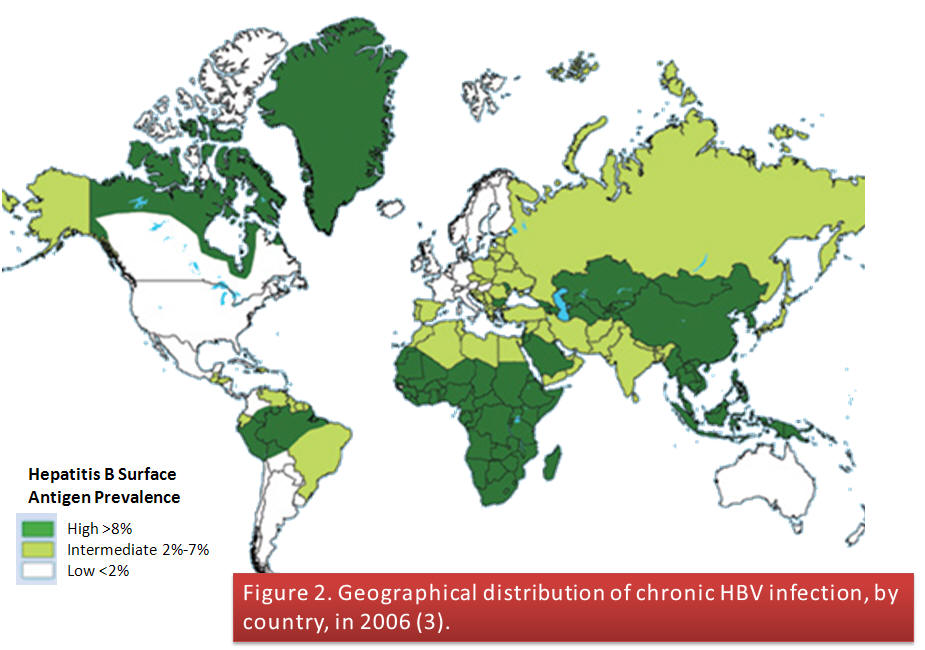 The portion of the world's population currently infected with the virus is estimated at 3 to 6 percent, far greater than 0.6 percent of the world infected with HIV (2).